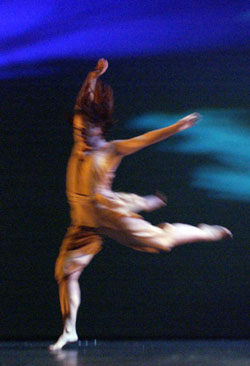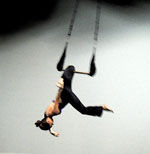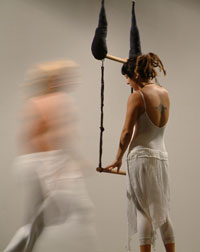 Orts Theatre of Dance
Anne Bunker
P. O. Box 85211
Tucson, AZ 85754-5211
(520) 744-2375, (520) 624-3799
Fax: (520) 744-4004

e-mail
URL: http://www.otodance.org

Ability to Work With: At-Risk Students, People with Disabilities, Gifted, Senior Citizens

Language Proficiency: Spanish, Chinese

Modern Dance/Aerial Dance/Associated Forms
Dance? In my classroom? Well, why not? ORTS believes that everyone is a "dancer." We all move in one way or another, dance is movement; ergo, everyone dances. We take dance off the stage, making it accessible and fun for students and faculty in a non-intimidating, supportive environment. We incorporate skills within existing lesson plans to encourage creative problem-solving, stimulate individual self-esteem and strengthen the students' abilities to collaborate in a non-competitive atmosphere. ORTS is in the forefront of creating site-specific performances which focus on interdisciplinary collaborations. We are one of the few companies that regularly use the low flying trapeze in performance, and teach its use to all ages.
Since 1985 ORTS has toured throughout Arizona and the west, as well as in Mexico and Costa Rica. Residency Services: Lecture/Demonstrations; Formal Concerts-all ages, tailored to sponsor's sites; Technique Classes-low flying trapeze, modern dance, creative movement, jazz, ballet, improvisation.
References:
Claudia Jesperson, DTSN Program Director, Tucson Arts District Partnership, (520) 624-9977
Melissa Lowe, Associate Professor, University of Arizona Dance Department, (520) 621-4698
Mary Jane Dorofachuk, Rural Arts Director, Tucson/Pima Arts Council, (520) 624-0595 ext. 19