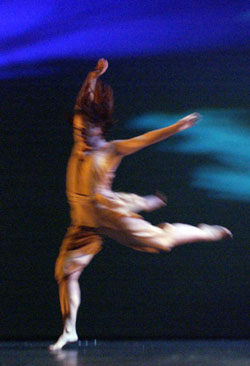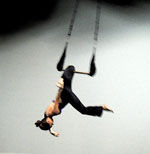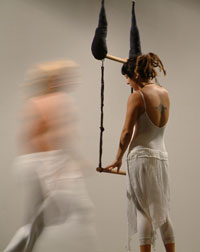 Watch an interview with the creator, Anne Bunker.

Best Solo Performance

STAFF PICK: Best known as a choreographer, dancer and artistic director of the popular O-T-O Dance, Annie Bunker this time decided to go it alone. Part of Invisible Theatre's season-long series of solo performances, Interiors was a Bunker self-portrait, an impressionistic distillation of Bunker's life and the people who have influenced it. A moving, mixed-media collage of dance and poetry, the work called up the spirits of pivotal childhood figures, of Bunkers' parents and children, and of her many dance mentors. But the wonderful characters who helped shape Bunker as an artist, from her days as a small girl in rural Connecticut through her dance training at Colorado Women's College, and on into her desert time as a professional dancer and choreographer, were not literally re-created on stage at the Cabaret Theatre. Instead, Bunker explored their influence in pungent poetry of her own, in allusive dances and in metaphorical props. Chuck Koesters, Bunker's husband and frequent collaborator, contributed visual effects and original music.
© 1995 Tucson Weekly